When completing documents web form a customer address is proposed from the central address database.
Entering customer data (sender, consignee, carrier, load, unload, …) is now supported by address search in field Address. After entering the address the application offers the closest match according to the entered address.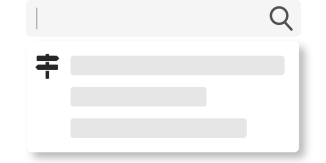 ---
After selecting the right address the remaining address data such as post, city and country are filled out.
Address search is enabled for all the customers fields on the CMR document and on the cargo manifest also.