Notifications are intended for all major activities that happen on the documents. You are thus informed about shared documents, new messages in document chats, etc.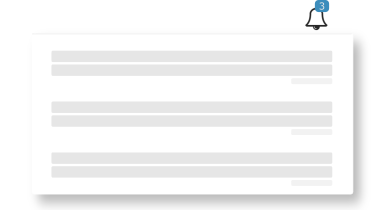 ---
User is notified in the following events:
User from another organization shares CMR document or manifest
Added new message on CMR document
User from another organization un-shares CMR document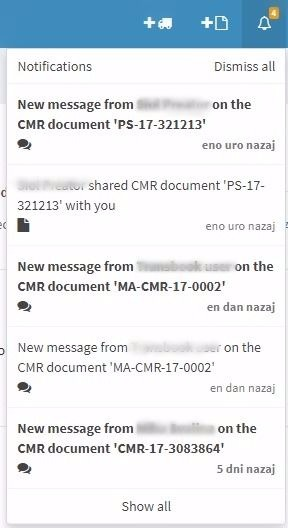 By clicking on the notification a relating document opens. By clicking on "Show all" user has access to all notifications. Unread notifications are marked in bold. Action "Dismiss all" marks all unread messages to read.