Notifications (sharing, chat)
User is notified in the following events:
• User from another organization shares CMR document or manifest
• Added new message on CMR document
• User from another organization un-shares CMR document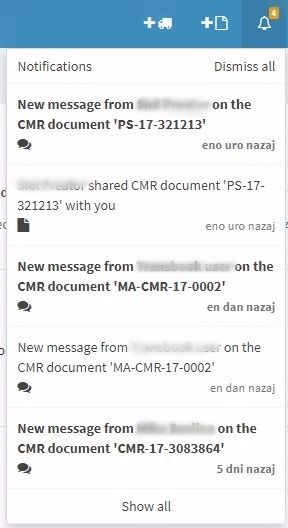 By clicking on the notification a relating document opens. By clicking on "Show all" user has access to all notifications. Unread notifications are marked in bold. Action "Dismiss all" marks all unread messages to read.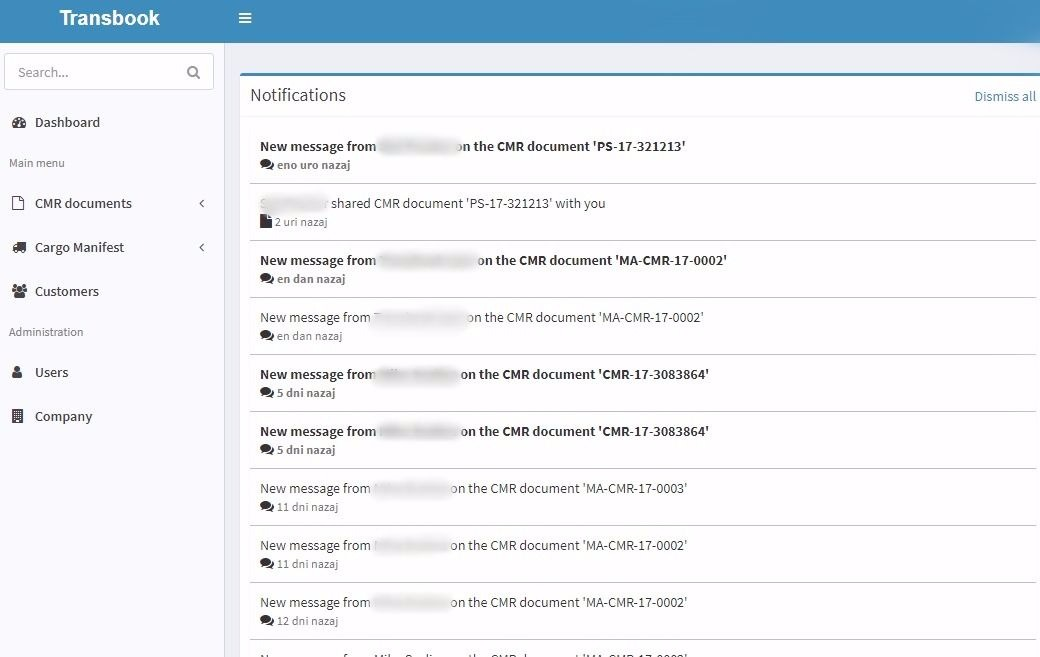 Attachments on a CMR document
User can add attachments (files) on a CMR document.

Attachments can be added by action "Select files". After successful adding list of attachments is shown below.

Attachments is removed by selecting it and action "Delete".